Sports
41% of young athletes show signs of CTE
summary: A new study reveals alarming rates of chronic traumatic encephalopathy (CTE) among young athletes under the age of 30, including the first American female athlete diagnosed with the condition.
The study found that 41.4% of the athletes examined had neuropathological evidence of CTE, a degenerative brain disease caused by repetitive head impacts (RHI). Symptoms such as depression, apathy, and difficulty controlling behaviors were common among people, regardless of their CTE diagnosis.
The study urges young athletes with neuropsychiatric symptoms to seek immediate medical attention for effective management and follow-up.
key facts:
The study identifies a high prevalence of CTE at 41.4% in young athletes under the age of 30, significantly higher than rates found in the general population.
In addition to male contact sports athletes, the study includes the first American athlete to be diagnosed with CTE, a 28-year-old college football player.
Common clinical symptoms such as depression and difficulty controlling behaviors are common among these athletes, whether or not they have been diagnosed with CTE.
source: Boston University
A new study conducted by the BU Center for Chronic Encephalopathy (CTE) found that among a sample of 152 young athletes who had experienced repeated head impacts (RHI) and who were under the age of 30 at the time of death, 41.4% (63) had evidence of neuropathological CTE, which is Brain degenerative disease caused by RHI.
The study was published in JAMA Neuroscience They include the first American athlete diagnosed with CTE, a 28-year-old college football player whose identity remains private.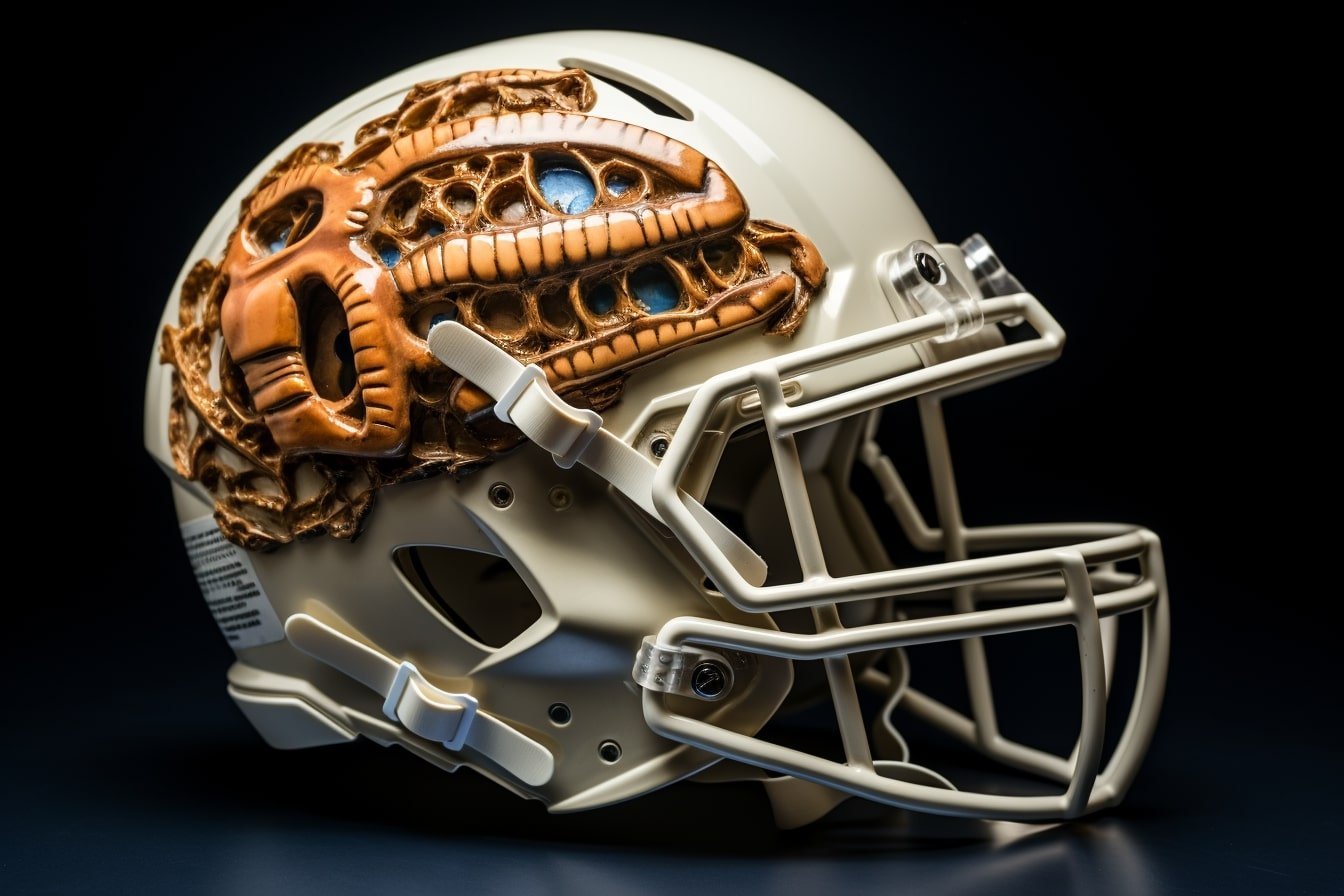 "This study clearly shows that CTE has an early onset," said corresponding author Anne Mackey, MD, chief of neurology at VA-Boston Health Care System and director of the BU CTE Center.
"The fact that over 40% of young athletes in contact and collision sports in the UNITE Brain Bank have CTE is remarkable – considering that studies of community brainbanks show that less than 1% of the general population has CTE. chronic cerebral palsy."
Almost all of the young athletes had mild CTE, Phases I and Phase II; 3 donors had CTE stage 3 (there are 4 possible stages of CTE with stage 4 being the most severe). In those with chronic encephalopathy, there was often other evidence of brain injury, including the presence of a hollow septum, enlarged ventricles, and more perivascular macrophages in the white matter.
Clinical symptoms were common among athletes, whether or not they had CTE. Clinical symptoms included depression (70.0%), apathy (71.3%), difficulty controlling behaviors (56.8%), and decision-making problems (54.5%). Substance abuse was also common, with alcohol use present at 42.9% and drug use at 38.3%.
"The study indicates that some of the symptoms experienced by these young athletes are not caused by early CTE tau pathology," McKee said.
"It is essential that young athletes with neuropsychiatric symptoms seek care, as symptoms can potentially be reduced through effective management and follow-up."
Amateur athletes make up 71.4% of people with CTE, including American football, ice hockey, soccer, rugby and wrestlers. Those diagnosed with CTE were older (mean age at death 25.3 years vs 21.4 years) and had significantly more years of exposure to contact sports (11.6 years vs 8.8 years).
Like all brain bank studies, brain donors differ from the general population of young athletes, in part because they are more likely to develop symptoms. CTE cannot yet be diagnosed in neighborhoods, and the true prevalence of CTE in any given population is unknown.
"This study highlights the importance of evaluating the symptoms and clinical presentation of CTE in living athletes who have sustained repeated head injuries," said Nsene Umoh, director of the Traumatic Brain Injury (TBI) Research Program at the National Institute of Neurological Disorders and Cancer. Stroke (NINDS), which helped fund the study.
"While more research is needed in this area, these findings represent a remarkable addition to the body of research on CTE."
Additional research needed includes analyzing young brain donors who have not been exposed to contact and collision sports, in order to better understand brain damage not caused by RHI, and what symptoms are associated with concussions, RHI, and CTE.
Mackey and colleagues recently developed the first Chronic encephalopathy prevention protocola series of evidence-based recommendations to help sports organizations develop policies, along with existing concussion protocols, to reduce the risk of CTE.
Athletes with concussion symptoms or concerns about chronic traumatic encephalopathy (CTE) can reach out to Concussion Foundation helpline. For more information about the BU CTE Centre, UNITE Brain Bank, and CTE, please visit us at www.bu.edu/cte.
We thank our generous supporters and funding sources: the Department of Veterans Affairs, NINDS, NIA, part of the National Institutes of Health, the Buoniconti Foundation, and the Mac Parkman Foundation.
To contribute, please click here.
About this CTE research news
author: Maria Ober
source: Boston University
communication: Maria Ober – Boston University
picture: Image credited to Neuroscience News
Original search: Results will appear in JAMA Neuroscience
Source link