Health
Flu vaccine recommendations from the CDC: "Vaccination should continue throughout the season."
The Centers for Disease Control and Prevention (CDC) recommends that everyone over six months of age who does not have a "severe and life-threatening" allergy to a component of the vaccine get a flu shot in the coming months.
The CDC said in its Aug. 23 announcement that most people should get a flu shot at once, ideally in September or October.
"However, vaccination should continue throughout the season as long as influenza viruses are circulating," the agency said.
Doctors urge vaccinations ahead of this year's flu season, which could be 'fairly bad', experts say
Some children under the age of nine will need two different doses of the flu vaccine four weeks apart, as directed by the CDC.
The number of doses required depends on the child's previous vaccination history — the first dose should be given as soon as possible.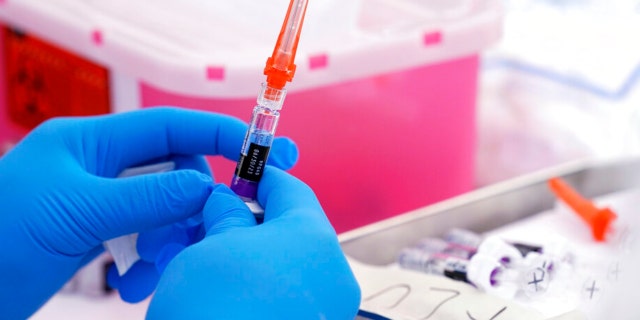 "Vaccination may be considered during July and August for children of any age who only need one dose," the CDC said.
All influenza vaccines distributed in the United States during the 2023-2024 influenza season will be "quarivalent," or four-ingredient.
The new coronavirus, ERIS, is now the most common and fastest spreading in the United States: 'It never goes away'
However, not everyone who gets a flu shot will get the same shot.
Two of the eight approved influenza vaccines are only for people over 65; Two are only approved for those older than 6 months and under 3 years old; and another approved only for people over 18 years of age.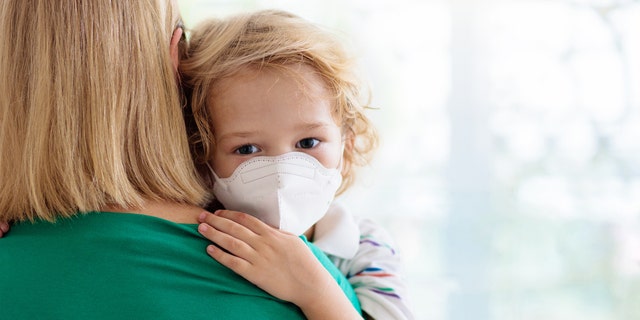 The CDC announced that individuals with an egg allergy will have additional influenza vaccine options for the 2023-2024 flu season.
"People with an egg allergy may receive any vaccine (egg-based or non-egg-based) that is appropriate for their age and health condition," the agency said.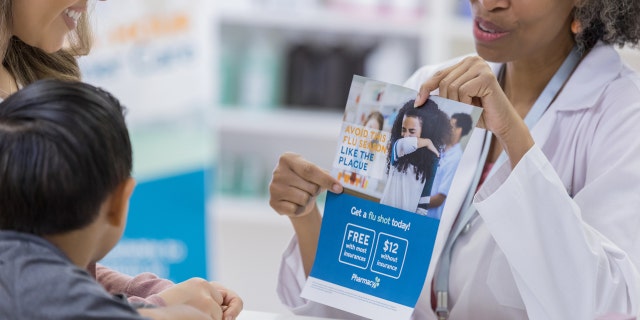 Previously, those who were allergic to eggs could not get certain flu vaccines because they were made with an egg component.
"Beginning in the 2023-2024 season, additional safety measures for influenza vaccination are no longer recommended for people with an egg allergy beyond those recommended for receiving any vaccine, regardless of the severity of a previous reaction to eggs," the Centers for Disease Control and Prevention said.
About a fifth, or 21%, of the approximately 170 million influenza vaccines distributed in the United States will be egg-free.
An early surge of flu activity in Australia has doctors on alert for what might happen in the US this fall and winter
Prior to this flu season, the CDC recommended that those who had signs of severe egg allergy should get a flu shot "at an inpatient or outpatient clinic."
Although the CDC no longer recommends these additional precautions, the guidance states that "all vaccines should be administered where allergic reactions can be quickly identified and treated."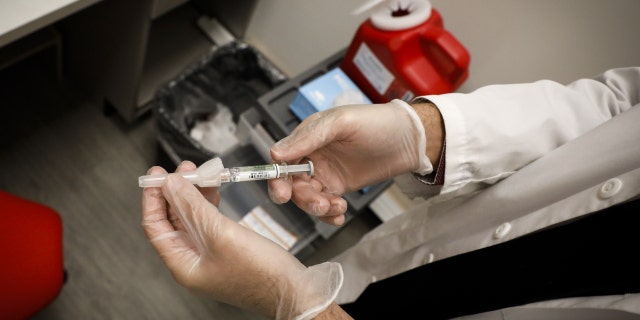 And for those who may be spooked by needles, the Centers for Disease Control and Prevention advises that "healthy, non-pregnant people ages 2 to 49 may instead receive 0.2 mL of (attenuated influenza vaccine), 0.1 mL per nostril, using the provided nasal spray.
Women who will become pregnant during the influenza season are advised to get recombinant or inactivated influenza vaccine.
Click here to sign up for our health newsletter
People most at risk of developing complications from the flu are the very young, the elderly, pregnant women, people with autoimmune conditions and those with pre-existing lung or heart disease.
Click here for the FOX NEWS app
People who are immunocompromised should not receive a live flu vaccine, but they can get the inactivated or recombinant version, according to the CDC.
Source link