iPhone News
I can't wait for the iPhone 15 Pro, if only because I hate the weight and feel of the iPhone 14 Pro
I've been an iPhone user since the launch of the iPhone 3GS in 2009, and every year since I've enjoyed the latest design iterations that followed.
Some I liked more than others, like the iPhone 11 Pro which is the pinnacle of iPhone design, in my opinion, while the current body, from iPhone 12 to 14 Pro, has been a real nightmare to use.
I'm very prone to wrist and hand pain, and the last three years of owning iPhone Pros have resulted in me hating using my phone, even though it has the best features possible.
The sharp edges of the boxy design combined with the premium stainless steel casing that makes the iPhone 14 Pro weigh as much as an adult hamster (yes, I Googled the 7-ounce stuff) honestly makes using my iPhone a chore.
This year, I'm once again left at a crossroads where I don't want to upgrade, but my poor hand is begging for a change, and that will be either in the form of the iPhone 15 Pro or by looking beyond Apple's walled garden.
iPhone 15 Pro could be my dream iPhone
When I think of my all-time favorite iPhones, they all happen to have a curved design that feels comfortable to hold. Even the iPhone X and 11 Pro, which adopted a stainless steel design and made the iPhone heavier than ever, still feel manageable because of their curves and a sense of understanding what a user wants for an eight-hour-a-day device.
Then the iPhone 12 arrived, and everything went wrong for me. Apple decided that "Pro" users needed premium materials that make the device look great but add to the weight of the phone in your hand.
But now, things can change, and I can't wait. If the iPhone 15 Pro leaks are true, the best iPhones are getting a new chassis, and with it an all-new material, titanium. To be precise, grade 5 titanium is likely to significantly reduce the weight of the iPhone Pro devices, and with the rumored curved edges, there could finally be a comfortable flagship iPhone again.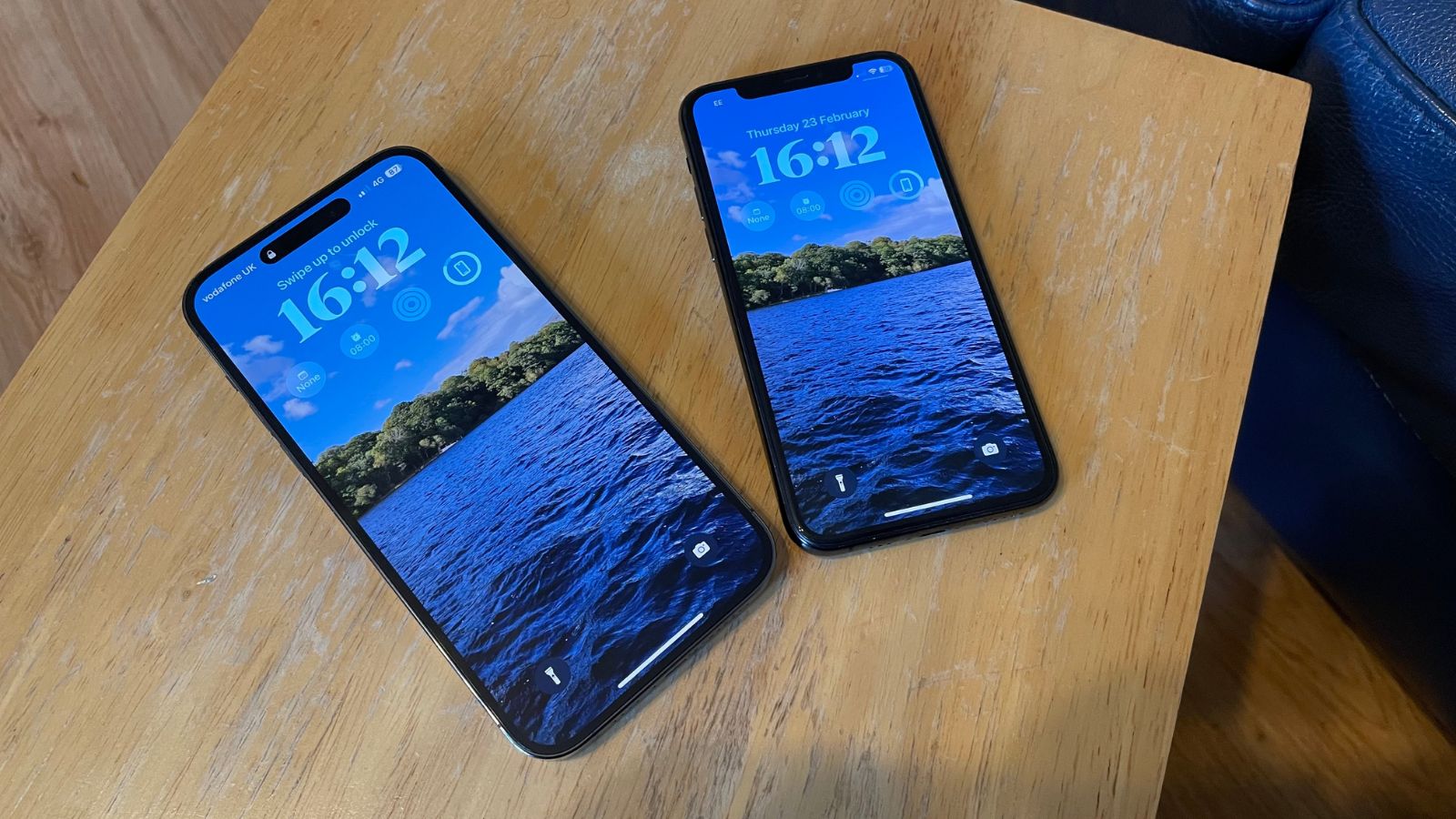 For those who don't know, grade 5 titanium is used in the aerospace industry, and whenever I read phrases like that, I don't really know what that means – I'm led to believe this means incredibly strong and just as light. I'm a big fan of titanium in glasses, with my current glasses I honestly feel like I'm wearing contact lenses, they're so light that I often have to check if my sight has suddenly been restored or if I'm still blind like always just glasses so light on my head.
I went to an Apple Store recently, and when you compare all the iPhone 14 models side by side, it's clear to me that my perfect iPhone is the iPhone 14 Plus. It has the largest screen available, and thanks to the device's "lowest quality" aluminum, it doesn't feel like you're holding a stone in your hand like the 14 Pro Max does.
Apple seems to think that professional models need fancy materials and dull colors, but I would argue there should never have been a square stainless steel iPhone, to begin with. It's a nice bunch, but go from the iPhone 14 Pro to the regular iPhone 14, and you'll be amazed at how good the lighter, less premium device can be.
Is it time for (another) upgrade?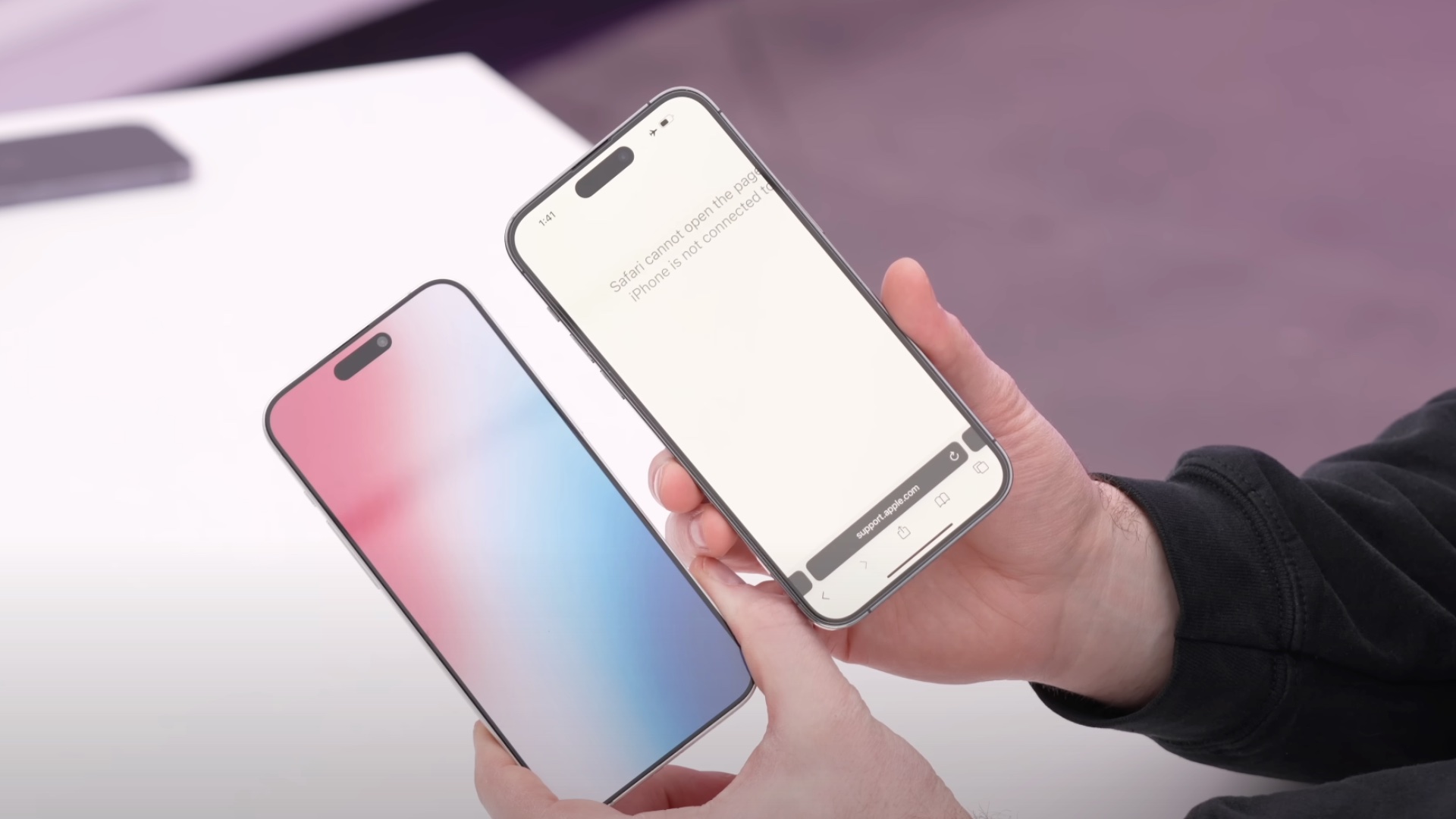 When I bought the iPhone 14 Pro last year, I told myself this would be the last iPhone I'd bought in a while. Every year I upgrade, and usually, after the novelty wears off, I forget what made this new iPhone better than my last phone.
But as rumors and leaks of potential curved titanium bezels start to surface, I can't help but feel like this is the year I need to upgrade.
If the iPhone 15 Pro allows me to have the same functionality as the iPhone 14 Pro with better hardware and a lighter body, I owe it to myself and my aching hands to upgrade, and I put my faith once again in Apple who has finally made the iPhone comfortable again.