Sports
J.P. Crawford slaps go-ahead single in Mariners' franchise-record win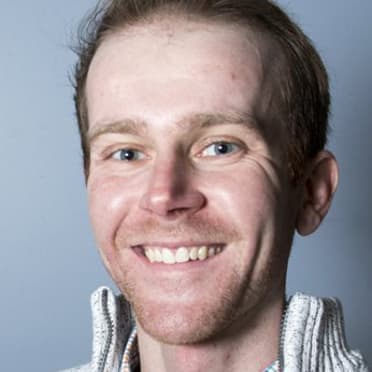 \n","providerName":"Twitter","providerUrl":"https://twitter.com","type":"oembed","width":550,"contentType":"rich"},{"__typename":"Markdown","content":""There's like 60 days in August, right? I wish there were," Mariners manager Scott Servais joked. "What a month."\n\nThe Mariners were also able to overcome Julio Rodríguez being sidelined for the second straight day while nursing a nerve issue in his left foot. Rodríguez received extended treatment and testing on the foot throughout the day and will travel with the team to New York, where it begins a three-game series against the Mets on Friday.\n\nSeattle wrapped a 5-1 homestand and will begin a 10-game road trip on Friday with at least a share of first place, as both Texas and Houston are also off on Thursday. That will leave all three clubs — which are all ahead of Toronto for the final AL Wild Card spots, neck-and-neck to begin the final month of the regular season. Seattle has won six consecutive series and 11 of its past 12.","type":"text"},{"__typename":"Video","contentDate":"2023-08-30T21:07:01.399Z","preferredPlaybackScenarioURL({\"preferredPlaybacks\":\"mp4AvcPlayback\"})":"https://mlb-cuts-diamond.mlb.com/FORGE/2023/2023-08/30/ebb760a1-571e34d3-3d0b030d-csvm-diamondx64-asset_1280x720_59_4000K.mp4″,"type":"video","description":"Teoscar Hernández drills a three-run homer to tie the game at 3-3 in the 3rd inning","displayAsVideoGif":false,"duration":"00:00:29″,"slug":"teoscar-hernandez-homers-23-on-a-line-drive-to-left-field-eugenio-suarez","tags":({"__typename":"InternalTag","slug":"season-2023″,"title":"Season 2023″,"type":"season"},{"__typename":"GameTag"},{"__typename":"PersonTag","slug":"playerid-606192″,"title":"Teoscar Hernandez","person":{"__ref":"Person:606192″},"type":"player"},{"__typename":"TeamTag","slug":"teamid-136″,"title":"Seattle Mariners","team":{"__ref":"Team:136″},"type":"team"},{"__typename":"TaxonomyTag","slug":"hitting","title":"hitting","type":"taxonomy"},{"__typename":"TaxonomyTag","slug":"highlight","title":"highlight","type":"taxonomy"},{"__typename":"TaxonomyTag","slug":"in-game-highlight","title":"in-game highlight","type":"taxonomy"},{"__typename":"TaxonomyTag","slug":"game-action-tracking","title":"game action tracking","type":"taxonomy"},{"__typename":"TaxonomyTag","slug":"home-run","title":"home run","type":"taxonomy"},{"__typename":"TaxonomyTag","slug":"2-yahoo-mlb-ads-feed","title":"2-Yahoo MLB Ads Feed","type":"taxonomy"},{"__typename":"TaxonomyTag","slug":"yahoo-in-game","title":"Yahoo In-Game","type":"taxonomy"},{"__typename":"TaxonomyTag","slug":"send-to-news-mlb-feed","title":"Send To News MLB feed","type":"taxonomy"},{"__typename":"TaxonomyTag","slug":"hot-streak","title":"hot streak","type":"taxonomy"},{"__typename":"TaxonomyTag","slug":"imagen-feed","title":"Imagen feed","type":"taxonomy"},{"__typename":"TaxonomyTag","slug":"international-feed","title":"International Partner feed","type":"taxonomy"},{"__typename":"TaxonomyTag","slug":"fan-duel","title":"Fan Duel","type":"taxonomy"},{"__typename":"TaxonomyTag","slug":"eclat-feed","title":"Eclat feed","type":"taxonomy"},{"__typename":"TaxonomyTag","slug":"apple-news","title":"Apple News","type":"taxonomy"},{"__typename":"TaxonomyTag","slug":"samsung-vod","title":"Samsung VOD","type":"taxonomy"}),"thumbnail":{"__typename":"Thumbnail","templateUrl":"https://img.mlbstatic.com/mlb-images/image/upload/{formatInstructions}/mlb/e4t7bkvix9ktdwzek1vk"},"title":"Hernández's three-run homer (23)","relativeSiteUrl":"/video/teoscar-hernandez-homers-23-on-a-line-drive-to-left-field-eugenio-suarez"},{"__typename":"Markdown","content":"J.P. Crawford ripped a go-ahead two-run single in the seventh inning on the first pitch he saw after Dominic Canzone doubled, Mike Ford singled and Dylan Moore walked. That followed a massive three-run, game-tying homer from Teoscar Hernández in the third that made it a new ballgame after Oakland jumped to an early lead against Bryce Miller.\n\nThe run-scoring opportunities were microcosmic of the Mariners' late-summer turnaround, where small moments have led to big ones.","type":"text"},{"__typename":"Video","contentDate":"2023-08-30T20:17:27.471Z","preferredPlaybackScenarioURL({\"preferredPlaybacks\":\"mp4AvcPlayback\"})":"https://mlb-cuts-diamond.mlb.com/FORGE/2023/2023-08/30/49408627-69a7d117-cbb54fe7-csvm-diamondx64-asset_1280x720_59_4000K.mp4″,"type":"video","description":"J.P. Crawford makes a fantastic diving catch on a hard liner to short for the first out in the top of the 1st inning","displayAsVideoGif":false,"duration":"00:00:27″,"slug":"bryce-miller-in-play-out-s-to-zack-gelof","tags":({"__typename":"InternalTag","slug":"season-2023″,"title":"Season 2023″,"type":"season"},{"__typename":"GameTag"},{"__typename":"TeamTag","slug":"teamid-136″,"title":"Seattle Mariners","team":{"__ref":"Team:136″},"type":"team"},{"__typename":"PersonTag","slug":"playerid-641487″,"title":"J.P. Crawford","person":{"__ref":"Person:641487″},"type":"player"},{"__typename":"TaxonomyTag","slug":"defense","title":"defense","type":"taxonomy"},{"__typename":"TaxonomyTag","slug":"highlight","title":"highlight","type":"taxonomy"},{"__typename":"TaxonomyTag","slug":"in-game-highlight","title":"in-game highlight","type":"taxonomy"},{"__typename":"TaxonomyTag","slug":"game-action-tracking","title":"game action tracking","type":"taxonomy"},{"__typename":"TaxonomyTag","slug":"international-feed","title":"International Partner feed","type":"taxonomy"},{"__typename":"TaxonomyTag","slug":"fan-duel","title":"Fan Duel","type":"taxonomy"},{"__typename":"TaxonomyTag","slug":"eclat-feed","title":"Eclat feed","type":"taxonomy"}),"thumbnail":{"__typename":"Thumbnail","templateUrl":"https://img.mlbstatic.com/mlb-images/image/upload/{formatInstructions}/mlb/pcdvrryuwnidnka3zusc"},"title":"J.P. Crawford's diving catch","relativeSiteUrl":"/video/bryce-miller-in-play-out-s-to-zack-gelof"},{"__typename":"Markdown","content":"Hernández homered after a two-out walk by Eugenio Suárez and double from Cal Raleigh; he then feasted on a 1-0 changeup at the top of the zone for the 374-foot blast that left his bat at 109.8 mph. For as hot as Rodríguez has been in August, Hernández finished with as many homers (seven), while slashing .365/.396/.654 (1.050 OPS) with 22 RBIs.\n\n"That's how you win and get to the playoffs — if you do the little things," Hernández said. "It happened in the third inning when Geno got a walk and then Raleigh got a double, and then I got a chance to get a good pitch and then tie the game. So when you're doing things like that, that's when you win."\n\nThe seventh-inning sequence was textbook Crawford, who is now 7-for-11 with the bases loaded this year after chipping a 66.8 mph single to the opposite field against a sinker on his hands from lefty reliever Kirby Snead. Crawford has seen a big uptick in power, but he doesn't try to do too much when a simple single will do.","type":"text"},{"__typename":"OEmbed","html":"
Just as key as J.P. Crawford coming through in the big, bases-loaded moment was the read and hustle from José Caballero, who was in the game as a pinch-runner.

Primary lead: 15.2 ft.
Secondary lead: 17.2 ft.
Sprint speed: 28.4 ft./sec
2B to home time: 7.04 seconds pic.twitter.com/1Gig8ESwfG

— Daniel Kramer (@DKramer_) August 30, 2023
\n\n","providerName":"Twitter","providerUrl":"https://twitter.com","type":"oembed","width":550,"contentType":"rich"},{"__typename":"Markdown","content":""I think it's a great example for our younger players to look at — like, it's just a single," Servais said. "You've just got to put the bat on the ball."\n\nThe Mariners also had a few critical plays in the field that were vital.","type":"text"},{"__typename":"Video","contentDate":"2023-08-30T23:39:56.067Z","preferredPlaybackScenarioURL({\"preferredPlaybacks\":\"mp4AvcPlayback\"})":"https://mlb-cuts-diamond.mlb.com/FORGE/2023/2023-08/30/6f196ce3-8a3b706f-8d92a112-csvm-diamondx64-asset_1280x720_59_4000K.mp4″,"type":"video","description":"Scott Servais talks about capping off the month with a historic 21 wins, Bryce Miller's performance and the Mariners' offense","displayAsVideoGif":false,"duration":"00:01:28″,"slug":"servais-on-21-wins-in-august","tags":({"__typename":"GameTag"},{"__typename":"TeamTag","slug":"teamid-136″,"title":"Seattle Mariners","team":{"__ref":"Team:136″},"type":"team"},{"__typename":"TaxonomyTag","slug":"manager-postgame","title":"manager postgame","type":"taxonomy"},{"__typename":"TaxonomyTag","slug":"tune-in-daily","title":"TuneIn daily","type":"taxonomy"},{"__typename":"TaxonomyTag","slug":"press-conference","title":"press conference","type":"taxonomy"},{"__typename":"TaxonomyTag","slug":"send-to-news-mlb-feed","title":"Send To News MLB feed","type":"taxonomy"}),"thumbnail":{"__typename":"Thumbnail","templateUrl":"https://img.mlbstatic.com/mlb-images/image/upload/{formatInstructions}/mlb/tzm9wvcg2mifqrmgqirh"},"title":"Servais on 21 wins in August","relativeSiteUrl":"/video/servais-on-21-wins-in-august"},{"__typename":"Markdown","content":"Hernández completed a 9-2 putout on an attempted sacrifice fly to nab speedster Esteury Ruiz for the third out in the seventh, preventing Oakland from taking a two-run lead. Ruiz, who'd just stolen his 53rd base, was cut down by a 91.9 mph throw and initially ruled safe before a Mariners challenge overturned the call.","type":"text"},{"__typename":"Video","contentDate":"2023-08-30T22:03:01.421Z","preferredPlaybackScenarioURL({\"preferredPlaybacks\":\"mp4AvcPlayback\"})":"https://mlb-cuts-diamond.mlb.com/FORGE/2023/2023-08/30/c7954f45-755c82ee-811bd7f0-csvm-diamondx64-asset_1280x720_59_4000K.mp4″,"type":"video","description":"Esteury Ruiz is out at home plate after the call on the field is overturned following a Mariners challenge in the 7th inning","displayAsVideoGif":false,"duration":"00:00:52″,"slug":"justin-topa-in-play-run-s-to-ryan-noda-x2540″,"tags":({"__typename":"InternalTag","slug":"season-2023″,"title":"Season 2023″,"type":"season"},{"__typename":"GameTag"},{"__typename":"PersonTag","slug":"playerid-606192″,"title":"Teoscar Hernandez","person":{"__ref":"Person:606192″},"type":"player"},{"__typename":"TeamTag","slug":"teamid-136″,"title":"Seattle Mariners","team":{"__ref":"Team:136″},"type":"team"},{"__typename":"TaxonomyTag","slug":"defense","title":"defense","type":"taxonomy"},{"__typename":"TaxonomyTag","slug":"highlight","title":"highlight","type":"taxonomy"},{"__typename":"TaxonomyTag","slug":"in-game-highlight","title":"in-game highlight","type":"taxonomy"},{"__typename":"TaxonomyTag","slug":"game-action-tracking","title":"game action tracking","type":"taxonomy"},{"__typename":"TaxonomyTag","slug":"eclat-feed","title":"Eclat feed","type":"taxonomy"},{"__typename":"TaxonomyTag","slug":"international-feed","title":"International Partner feed","type":"taxonomy"},{"__typename":"TaxonomyTag","slug":"fan-duel","title":"Fan Duel","type":"taxonomy"}),"thumbnail":{"__typename":"Thumbnail","templateUrl":"https://img.mlbstatic.com/mlb-images/image/upload/{formatInstructions}/mlb/elv09eaomipcmpnyleoa"},"title":"Hernández throws out Ruiz","relativeSiteUrl":"/video/justin-topa-in-play-run-s-to-ryan-noda-x2540″},{"__typename":"Markdown","content":"Suárez also sparked a key double play in the fourth, with no outs and two on, by fielding a grounder, stepping on third then flipping to second — a moment that helped a laboring Miller, who was already at 66 pitches after needing 34 in the second inning alone. \n\n"The little things like that we have done for the last couple of months, and that's why we're playing the way we are," Servais said. "And then we get the big hit when we need it."","type":"text"}),"contentType":"news","subHeadline":"Crawford's go-ahead single, Hernández's three-run shot give Seattle sixth straight series win","summary":"SEATTLE — As the 2023 Mariners look to win their first American League West title since 2001, they'll go down with some history of their own that the historic 116-win team never achieved.\nWednesday's come-from-behind, 5-4 victory over Oakland at T-Mobile Park marked the club's 21st in August, setting a","tagline({\"formatString\":\"none\"})":null,"tags":({"__typename":"InternalTag","slug":"storytype-article","title":"Article","type":"article"},{"__typename":"TaxonomyTag","slug":"apple-news","title":"Apple News","type":"taxonomy"},{"__typename":"TeamTag","slug":"teamid-136″,"title":"Seattle Mariners","team":{"__ref":"Team:136″},"type":"team"},{"__typename":"ContributorTag","slug":"daniel-kramer","title":"Daniel Kramer","type":"contributor"},{"__typename":"GameTag","slug":"gamepk-716788″,"title":"2023/08/30 oak@sea","type":"game"},{"__typename":"TaxonomyTag","slug":"game-recap","title":"game recap","type":"taxonomy"},{"__typename":"PersonTag","slug":"playerid-641487″,"title":"J.P. Crawford","person":{"__ref":"Person:641487″},"type":"player"}),"type":"story","thumbnail":"https://img.mlbstatic.com/mlb-images/image/upload/{formatInstructions}/mlb/yoy9hhk576zjkg1ntrbs","title":"J.P. Crawford slaps go-ahead single in Mariners' franchise-record win"}},"Person:641487″:{"__typename":"Person","id":641487},"Team:136″:{"__typename":"Team","id":136},"Person:606192″:{"__typename":"Person","id":606192}}}
window.adobeAnalytics = {"reportingSuiteId":"mlbglobal08,mlbcom08″,"linkInternalFilters":"mlb"}
window.globalState = {"tracking_title":"Major League Baseball","lang":"en"}
window.appId = "
/*–>*/
Crawford's go-ahead single, Hernández's three-run shot give Seattle sixth straight series win
12:17 AM UTC
SEATTLE — As the 2023 Mariners look to win their first American League West title since 2001, they'll go down with some history of their own that the historic 116-win team never achieved.
Wednesday's come-from-behind, 5-4 victory over Oakland at T-Mobile Park marked the club's 21st in August, setting a new franchise record for the most in a single month, passing that '01 team, which reached 20 wins in April, May and August, and the 1997 club, which reached that many in June. Seattle also had 20 wins in September/October 1995 and September/October 2001, though those instances involved the calendar flipping into the very end of the season.
The one common theme? Each of those clubs reached the postseason, which — despite appreciation for the new feat and what it took to achieve — is all that the current team cares about.
"There's like 60 days in August, right? I wish there were," Mariners manager Scott Servais joked. "What a month."
The Mariners were also able to overcome Julio Rodríguez being sidelined for the second straight day while nursing a nerve issue in his left foot. Rodríguez received extended treatment and testing on the foot throughout the day and will travel with the team to New York, where it begins a three-game series against the Mets on Friday.
Seattle wrapped a 5-1 homestand and will begin a 10-game road trip on Friday with at least a share of first place, as both Texas and Houston are also off on Thursday. That will leave all three clubs — which are all ahead of Toronto for the final AL Wild Card spots, neck-and-neck to begin the final month of the regular season. Seattle has won six consecutive series and 11 of its past 12.
J.P. Crawford ripped a go-ahead two-run single in the seventh inning on the first pitch he saw after Dominic Canzone doubled, Mike Ford singled and Dylan Moore walked. That followed a massive three-run, game-tying homer from Teoscar Hernández in the third that made it a new ballgame after Oakland jumped to an early lead against Bryce Miller.
The run-scoring opportunities were microcosmic of the Mariners' late-summer turnaround, where small moments have led to big ones.
Hernández homered after a two-out walk by Eugenio Suárez and double from Cal Raleigh; he then feasted on a 1-0 changeup at the top of the zone for the 374-foot blast that left his bat at 109.8 mph. For as hot as Rodríguez has been in August, Hernández finished with as many homers (seven), while slashing .365/.396/.654 (1.050 OPS) with 22 RBIs.
"That's how you win and get to the playoffs — if you do the little things," Hernández said. "It happened in the third inning when Geno got a walk and then Raleigh got a double, and then I got a chance to get a good pitch and then tie the game. So when you're doing things like that, that's when you win."
The seventh-inning sequence was textbook Crawford, who is now 7-for-11 with the bases loaded this year after chipping a 66.8 mph single to the opposite field against a sinker on his hands from lefty reliever Kirby Snead. Crawford has seen a big uptick in power, but he doesn't try to do too much when a simple single will do.
"I think it's a great example for our younger players to look at — like, it's just a single," Servais said. "You've just got to put the bat on the ball."
The Mariners also had a few critical plays in the field that were vital.
Hernández completed a 9-2 putout on an attempted sacrifice fly to nab speedster Esteury Ruiz for the third out in the seventh, preventing Oakland from taking a two-run lead. Ruiz, who'd just stolen his 53rd base, was cut down by a 91.9 mph throw and initially ruled safe before a Mariners challenge overturned the call.
Suárez also sparked a key double play in the fourth, with no outs and two on, by fielding a grounder, stepping on third then flipping to second — a moment that helped a laboring Miller, who was already at 66 pitches after needing 34 in the second inning alone. 
"The little things like that we have done for the last couple of months, and that's why we're playing the way we are," Servais said. "And then we get the big hit when we need it."