Sports
Postgame P: JFA, Barney Stinson and institutionalized nepotism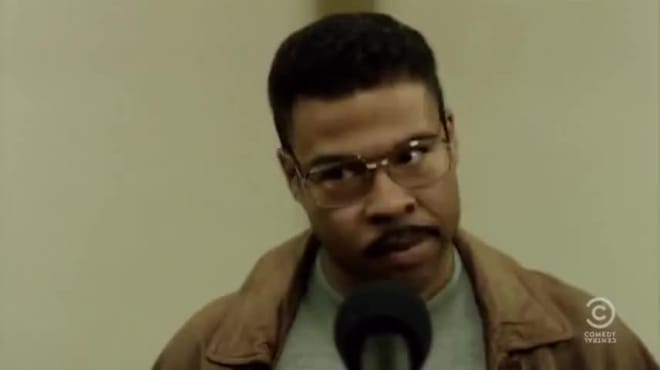 [ad_1]
If you haven't yet watched the iconic CBS sitcom How I Met Your Mother, plenty of references in my writing are bound to fly right over your head. Such is the case today.
Obviously, anyone who found their way here knows why we're all here. Oklahoma beat Arkansas State 73-0 yesterday afternoon. It was the type of demolition that simply isn't fun for anybody at a certain point; to that point, most of the Sooner faithful in attendance had cleared out of Gaylord Family-Oklahoma Memorial Stadium by the third quarter. I remember having the same feeling as I stood on the sideline at Amon G. Carter Stadium last October 1. In very similar fashion, it was unseasonably hot that day, and after the first few drives, there was really no juncture at which the outcome of the game was in doubt.
In the press box after the game, I overheard a conversation between an AP reporter and a pair of Arkansas State beat writers. One of them, evidently an elder statesman of the A-State beat, said he'd covered the team for many years and couldn't recall a more noncompetitive performance by the Red Wolves. As out-of-character as it may have been from a respectable Group of 5 team that went bowling just four years ago, a dud like that is enough to make even a seasoned coach like Butch Jones question everything. In Week 1, plenty of programs are working out kinks and trying to find a winning recipe. Oklahoma didn't just find that recipe immediately; they completely crushed their opponent's soul in the process. Butch looked miserable by the midway point of the second quarter. Oklahoma could have rather effortlessly scored a hundred points yesterday if they'd been so inclined.
And yet, despite it all, some of y'all still found a way to see a glass half empty. Just to pick one example, I received a Twitter DM (never will I ever refer to Twitter as X) at halftime of the game, and it made me audibly laugh for all the wrong reasons.
That DM read, "So 2 huge injurys (sic) and still can't get to the quarterback."
For those that haven't watched How I Met Your Mother, the colorful Barney Stinson has many a humorous trope that wears on the patience of his more somber, intellectual friend Ted Mosby. Generally, if Ted is unwilling to play along with one of said tropes, Barney's tone changes and adopts a tenor of exasperation. The typical ensuing line is, "Ted, just…" followed by several of Neil Patrick Harris' illustrative facial expressions, then punctuated with an "Okay?"
On one particular occasion, though, Barney can't break through Ted's earnestness with a "Ted, just… Okay?" In a moment of indignation, Barney barks at Ted with what I find to be one of the more memorable lines in the whole show. That line is inherently applicable to any negative discourse surrounding yesterday's game.
"Can you just be cool? Once. Please. Just once. Can you JUST ONCE be cool? Once. Please."
Yes, it's Arkansas State. No, I'm not pretending that the Red Wolves are anything more than a far inferior opponent. But there is something to be said for shellacking an opponent for 60 continuous minutes and giving no quarter along the way. Hell, two of the programs that beat Oklahoma last season just lost their openers to Texas State and Wyoming, respectively. So in the most respectful way possible, if you're tempted to nitpick over a 73-0 victory, please take the advice of another sitcom legend in Ron Swanson and reconsider your life.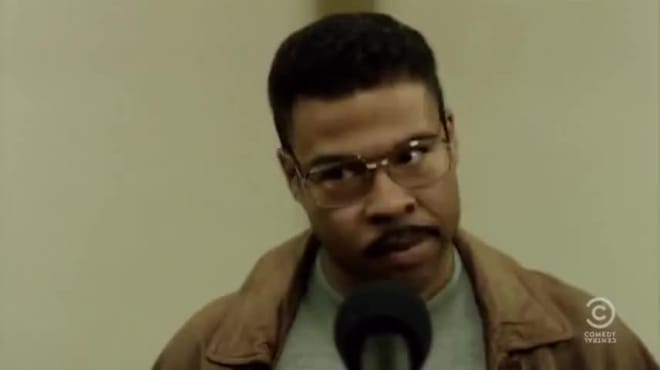 Not Going To Sugarcoat It… I'm Pissed
— I first noticed this phenomenon while down on the field yesterday morning, and my awareness of said phenomenon heightened when I flipped on my TV yesterday evening. Why in the name of all that is holy have we inserted so many commercial breaks into college football games? And pray tell, why have those commercial breaks have become so long? I ask that question somewhat rhetorically; I know the answer, and it's because people with power are greedy and want more money. So I ask that question not for the sake of pursuing an answer, but for the sake of shedding light on the fact that the answer sucks. Those tuning in via ESPN had to endure several four-minute commercial breaks yesterday. I am just about the farthest thing from a geezer in the media realm, but even I can remember a time when no in-game commercial break lasted longer than two minutes. At this rate, within the decade, Mike Lindell will be running full MyPillow infomercials between a scoring drive and the ensuing kickoff.
— I'll say it even if nobody wants to hear it: I feel bad for Davis Beville. Yes, I am fully aware that there are those of you who wish smallpox upon that man for his performance (or lack thereof) in the Red River Showdown last year. He could rescue Barry Switzer, Toby Keith and a litter of puppies from underneath a heap of tornado debris, and that still wouldn't change some fans' opinion of him. But he only got to touch the field yesterday for the most meaningless drive of the game, and he immediately got tasked with running a Blake Bell Special right into a pair of Arkansas State defenders that hit him from either direction and bent him like a pipe cleaner. Whatever happened to Beville's right leg, it wasn't acknowledged in the postgame presser by Brent Venables, and it left Beville in tears as he was helped off the field by a pair of athletic trainers.
— In lieu of the usual third point to this section, I'm going to take my own recommendation (or more accurately, Barney Stinson's recommendation) and just be cool. Once. There's no use trying to get pissed when there's no perceptible reason to be pissed. So you'll just have to wait another week for me to come up with three things worth complaining about.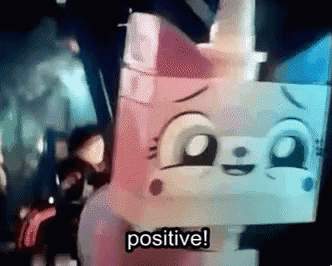 Must… Stay… Positive
— The curse is lifted, as the Sooners produced a return touchdown for the first time since 2016 yesterday. Marvin Mims' departure necessarily meant an expanded opportunity in the return game for Gavin Freeman, and he certainly cashed in on his first opportunity. The electric sophomore wideout hauled in a first-quarter punt and weaved through traffic with the help of several key blocks, eventually rambling 82 yards to paydirt. He'd later add another touchdown on a 7-yard catch and run, his first receiving score as a Sooner. Among Freeman's first three collegiate house calls, he's got a rushing TD, a return TD and a receiving TD, which speaks to his dynamic versatility. Whether or not Drake Stoops is hampered by the shoulder injury he suffered in the first half, Freeman is bound to be a cornerstone of the Oklahoma offense moving forward as long as he keeps capitalizing on opportunities. That said, I'd be remiss if I didn't acknowledge a couple other receivers who made big plays yesterday, as Andrel Anthony and Nic Anderson both got open downfield for huge chunk gains. And somewhat surprisingly, true freshman Jaquaize Pettaway led the team with nine catches. With the obvious "it was Arkansas State" caveat, the receivers looked good all around yesterday.
— Jackson Arnold didn't have an incompletion yesterday. In his first taste of collegiate action, the freshman wunderkind was quite literally flawless, completing all 11 of his pass attempts for 114 yards and a touchdown. He added five carries for 39 yards and another score, showcasing his dual-threat ability and demonstrating good command of the offense. The Sooners ran their typical tempo with Arnold at the controls, and he showed no signs of insecurity with the pace or his progressions. Had Dillon Gabriel not gone 19-of-22 for 308 yards and a pair of touchdown passes, the postgame discourse surrounding the quarterback room might be very different at the moment. But Gabriel looked as sharp as he's looked in an Oklahoma uniform to date, so there isn't a ton of controversy to be had here. But one thing is clear: Jeff Lebby trusts Arnold far more than he trusted any of his backup quarterbacks last season. When a contest was well in hand in 2022, Davis Beville would come into the game and simply hand the ball off as the Sooners milked clock. When this contest was well in hand yesterday, Lebby allowed Arnold to showcase his repertoire in front of the sparse-yet-raucous remnants of a sellout crowd. That in itself should have Oklahoma fans juiced about the future with Arnold at the helm.
— The fact that Tawee Walker was ever in position to earn an FBS start is remarkable enough, let alone at a blue-blood program like Oklahoma. But when the Sooners took the field for their first offensive snap of the 2023 season, the bowling-ball running back got the nod. Walker is perseverance personified, as he graduated high school in 2019 without any significant collegiate interest. He spent a year at a post-grad football prep institution in Massachusetts, then took a year off football, then played junior-college ball in 2021. In early 2022, DeMarco Murray made a cold call to a Vegas-area high school coach to inquire about available junior college backs, and that's how Walker ended up on Murray's radar. He showed up to campus last spring, and proved impressive enough to earn a sporadic role in the backfield by the fall. But even so, if you'd asked virtually anyone a month ago who Oklahoma's Week 1 starter at running back would be, Walker might have been the fifth or sixth name mentioned. The Sooners have a backfield rife with scholarship talent, mostly former blue-chippers. Will Walker remain atop the depth chart for long? It's not terribly likely, as there's no denying that Gavin Sawchuk and Jovantae Barnes are the most talented backs on the roster right now. But I'm not sure anyone had to work as hard to earn a start yesterday as Walker. He and Justin Harrington are the feel-good stories of 2023 so far.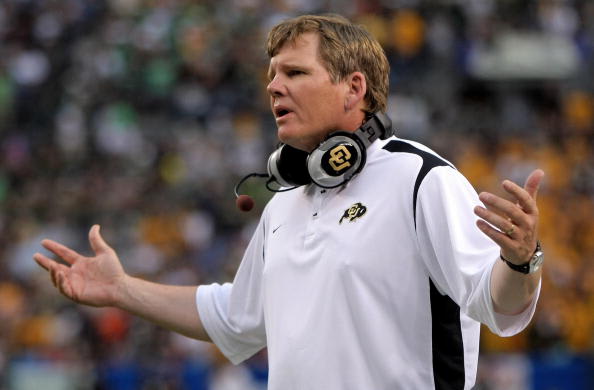 Dan Hawkins Semi-Anonymous Mailbag
StlSooner19: Is this the start that Gibson needed? Prove to himself and everyone that he can do it at this level? Seems like making the catches he made today would have to go a long way to help your confidence.
Yeah, let's talk about Jayden Gibson for a second. I mentioned it in the postgame podcast: there are some guys on every depth chart that just need a play like that one, whether for their own self-confidence or to earn additional trust with the staff. Two guys that fit the bill for Oklahoma are Gibson and Kani Walker, and both of them came up with huge plays yesterday. Walker forced the game's only turnover with a third-quarter strip-and-scoop, and Gibson made a pair of acrobatic catches that came on virtually identical plays. His first snag covered 33 yards, as he won a jump ball down the left sideline and came inches from his first collegiate touchdown. He'd eventually get his TD anyway, as he came up with another jump ball down the left sideline that he briefly bobbled but successfully corralled for a 21-yard score. More on Gibson's day in a minute or two, but to answer the original question: yes, that was a welcome and necessary start to his sophomore season.
Willford: What's your take on the pass rush and DL as a whole?
There were two groups about which we were going to learn virtually nothing yesterday: the offensive line and the defensive line. Oklahoma could have sacked the quarterback 20 times yesterday and I wouldn't have batted an eye, because the trenches are where you'll find the most glaring discrepancy in size and talent between a high-end P5 program like Oklahoma and a middling G5 program like Arkansas State. In his postgame presser, Brent Venables made note of the fact that the Red Wolves had used plenty of seven-man and eight-man protections. That was very much out of necessity. There's really not a whole lot to take away from the defensive line's overall performance. But if you just want a straight answer, I felt that the Sooners did get adequate pressure on the quarterback despite only recording a single sack.
roanokesooner: Why no Sawchuk and how serious is stoops injury
There were several other questions about R Mason Thomas' status, so let's just make this a full injury report. First, here's Brent on RMT and Sawchuk:
"They both could have played today. But we chose to hold 'em out. R Mason had an ankle (injury) early in camp. He's looked great… hopefully he didn't have any setbacks, but we expect him to play this week. And then Gavin, his words would tell you he's about 95 percent. So we decided to hold him today, but would expect him back this week."
As for Stoops, Venables disclosed that the super-senior wideout might well have returned to the game if it had made any sense to send him back into the fire. But you don't jeopardize the health of your most crucial cogs when there's virtually nothing to gain.
Ok-Boomer: are we going to get all 22 film for this game?
No, and I would love to be able to explain to you why that is, but I can't offer an adequate explanation. In the eyes of the Powers That Be within the Oklahoma athletic department, shooting all-22 was somehow permissible last year, but is no longer permissible this year. We will keep fighting that battle and make an effort to bring you the all-22 feature again, but unfortunately, I can't make any promises in that regard.
LOOKING4EIGHT: Who was #8 playing quarterback and what happened to Dilion Gabriel. I like this guy much better.
This highlights one of my biggest beefs with fans in general, and it's a pretty evergreen beef. I will never understand why some folks act as though a player is incapable of making a quantum leap from one season to the next. I can recall a time in which people had seen enough of Jayden Gibson, labeled him a bust and started yelling PRAHCESS HIS AYUSS. When Ethan Downs sucked so bad that he made the all-conference second team instead of the first team, more than a few fans declared that he would never be good enough to start on a conference championship-caliber defense. Takes like that are myopic and stupid. And this is not my way of railing on you, LOOKING4EIGHT. I understand your remark is somewhat tongue-in-cheek. But I detest the notion that Dillon Gabriel had somehow hit his ceiling in 2022 and had no further room for improvement. He played a near-perfect game yesterday because he made strides in the offseason.
Mattdj2002: Compared to games against similar opponents the past few years — is it fair to say that this team is playing with a different level of energy?
Yes, I'm admittedly trying to temper conclusions because it's Week 1 and it's Arkansas State, but this is one thing that I'd affirm wholeheartedly. Heck, Butch Jones said it after the game: the team that handed him the most lopsided loss of his career yesterday wasn't the same Oklahoma team he'd seen on film. There is a swagger about this team that wasn't present last season, and I think that boils down to a couple of factors. The first and most obvious factor is increased familiarity with the system, but I also think the chip on this team's collective shoulder after a 6-7 season plays into that swagger as well. Beating any FBS program 73-0 is something to feel good about. It's entirely another thing to start fantasizing about hoisting a CFP championship trophy as the clock strikes zero. But you're allowed to be impressed with the way Oklahoma played football yesterday.
SaintLouisSooner: Thoughts on the TE situation? Seemed like Blake Smith played a TON. Were they just trying to keep Stogner fresh?
Yes, I believe they were. When you're as thin as Oklahoma is at tight end, you keep your prize hog out of the melee as much as possible. That's what the Sooners did yesterday. Smith caught a pass for a chunk gain. Kade McIntyre caught a pass for a chunk gain. Josh Fanuiel didn't record a catch but got plenty of run, especially split out in the slot. Make no mistake: Stogner will be an integral facet of the Oklahoma offensive attack moving forward. But much like Jovantae Barnes and Gavin Sawchuk, he didn't see much action in Week 1 because the risk outweighed the reward.
Sooner_Maniac: Is Mrs. Thune a fan of football?
She is, but she's much more of an NFL gal than a college football gal. My wife is a Liberty alumna and a native of San Antonio, so she's not terribly familiar with the blue-blood college football experience. It's something with which she's sure to get acquainted quickly — and fortunately, she's excited to do so.
SouthTexasCoach: Is it OK to be a panicky b*tch about the defense that gave up a shade over 200 yards and zero points? Asking for a friend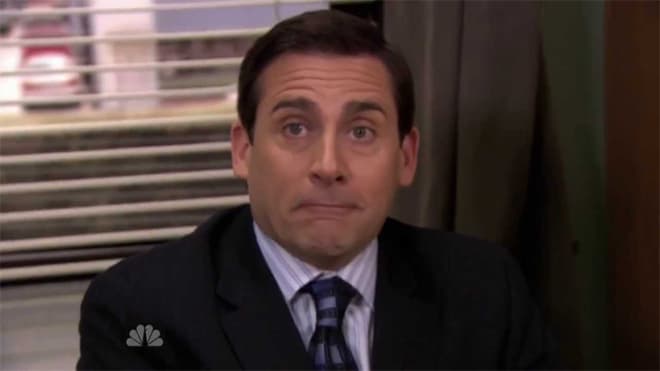 That's What They Said
Gavin Freeman, on his punt return touchdown: "So I just remember catching it. And then I remember seeing the gaping hole because my guys were blocking their asses off — excuse my language. So I just hit it. I hit the outside and they made another massive hole on the sideline and I just hit it."
Gavin, I respect your piety. But if you can say it on the radio without earning a slap on the wrist from the FCC, your language doesn't need to be excused. Don't sweat it, especially given the sheer quantity of double entendres contained elsewhere within this four-sentence remark.
Jackson Arnold, on whether he felt that there was pressure on him as he entered: "There isn't. The score was 45-0 going in at half. Like, Dillon went out and did his job. I knew there was no pressure on me. Of course, I want to play good. But I didn't feel like there was any pressure on me to perform."
I could not love this answer any more than I do. JFA is clearly not interested in manufacturing emotions for your canned postgame reaction story. He is only here to firebomb defenses and flip Williams Nwaneri.
Dillon Gabriel, on the play of his offensive line: "They played great, really great."
Somewhere, Bill Belichick is beaming, which in Bill Belichick terms is roughly equivalent to grimacing with pursed lips. Gabriel answered 23 questions after the game, and none of his responses included more than three sentences. Take what you will from that, but as I see it, that's veteran leadership by example. When you face an opponent on which you ought to hang half a hundred, you don't need to talk a whole lot of talk once you take care of business. Give everybody a pat on the back and put on the SMU film.
Jayden Gibson, on his acrobatic pair of catches: "I don't forget. I don't forget any drops, bro. People always want to talk about 'drops, drops,' but like, I don't forget any drops. I don't really get into social media and all that stuff, but I see what people say about me all the time over the last 365 days. I was 17 at the time when all that started, just turned 18. You can't ignore it, like, people on Twitter, people on Instagram under my posts — all that stuff. I don't forget none of that stuff, man. I remember it all. You can either use it, be a hateful person and let it bring you down and affect you, or you could learn to be a positive person and just go hard at it every day. Every time I see negative stuff said about me, I just go back to my brothers in the facility and tell them, 'See what they're saying about me? See what they're saying about us? Let's go prove them wrong today at practice. Let's go prove them wrong today in meetings.' That's not a mentality I feel like I always had here at OU, but I got it now."
The last sentence of Gibson's remark is perhaps the most poignant, as he certainly had his struggles with mental toughness a year ago — and at times, that was pretty conspicuous on the football field. He wasn't in the proper headspace to contribute as a freshman, even though virtually no one would dispute the claim that he was physically ready. Has he turned the corner from a mental perspective? It's probably too early to make that determination, but last year's Jayden Gibson doesn't make the plays that Jayden Gibson made yesterday.
Brent Venables, on whether he senses a difference between last year's opener and this year's: "Yeah. Again, same stuff that we talked about in some of the fall camp stuff where I felt like we're better. And today was affirmation in some ways. The competitive depth. And again, just another year in our systems. But again the test of time will really tell all of that."
That's Brent's way of reiterating the underlying message of this entire column: it's okay, and in fact good, to be encouraged by the Sooners' performance yesterday. You don't have to crown them Big 12 champions, and they're certainly not crowning themselves. But this does look like a deeper, sharper, more confident team than last year's iteration.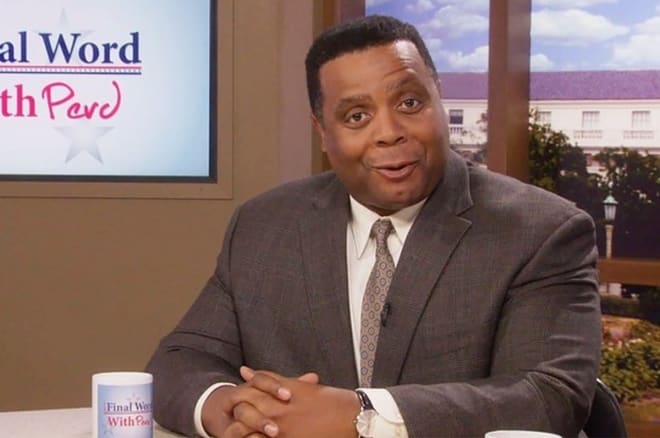 Perd Hapley Obligatory Semi-Relevant News Dump
— Nepotism is still alive and well in Middle America, and rather unsurprisingly, the institutions at which it subsists are perhaps the two most anachronistic institutions in the FBS. Brian Ferentz is somehow back for another year as Iowa's offensive coordinator, and my current favorite Iowa football statistic is that if they scored 25 points every game, they'd only have four losses in the last four seasons. If Brian Ferentz's last name was anything other than Ferentz, or if Iowa had an athletic administration that strives for excellence rather than perpetual residence just above the cesspool of mediocrity, he'd have been fired eons ago. But because neither of those antecedents are true, Brian simply received a list of new offensive benchmarks after his unit's dismal 2022 campaign. In light of the factoid I just shared, it makes perfect sense that one of said benchmarks is 25 points per game. And guess what? Iowa just about hit it on the nose this weekend! The Hawkeyes came away with a 24-14 victory over Utah State in a STATEMENT opener for Daddy's favorite son. Yes, 24 is technically one less than 25, but subjective interpretations of standards are second nature to the folks that stipulated those benchmarks. Not to be outdone in the nepotism department, Mike Gundy looked up at the scoreboard at Boone Pickens Stadium and saw that his Pokes only led Central Arkansas by a third-quarter score of 13-7. So he naturally decided to insert his son Gunnar, a walk-on best known for having the trembling hands of a geriatric, at quarterback. Mercifully, Oklahoma State stumbled and bumbled to a 27-13 victory despite a show of offensive impotence all night. Next week, the Cowboys will travel to Tempe, where they will presumably counter a former blue-chip quarterback who held an infamous eight-figure NIL valuation with… the coach's son.
— We must now square with the reality that we all might have underestimated Colorado. Is there any guarantee that TCU will be half as good in 2023 as they were in 2022? Not by a long shot. However, to go to Amon G. Carter Stadium and win a shootout in the first game of the Deion Sanders era is no small feat. It turns out Coach Prime's kid looks like a halfway decent quarterback against Power 5 defenses, as Shedeur Sanders torched the Horned Frogs for 510 yards and four touchdowns through the air. And Dylan Edwards (yes, that Dylan Edwards) introduced himself to the college football world with four total touchdowns, including one scoring reception that covered 75 yards. You have your feelings on Coach Prime and I have mine; personally, I find it a little audacious to walk off the field after Game 1 and promptly take premature victory laps on skeptical beat reporters. If the Buffs don't sustain the momentum, those comments will become a staple of the Saturday menu for Freezing Cold Takes. But what's undeniable is that Colorado blew expectations out of the water in Week 1, and Deion does deserve a tip of the cap. Also, Travis Hunter might legitimately be generational. Having a player of his caliber doesn't hurt at all.
— If you need reason to believe that Oklahoma might be really good in 2022, look no further than their Double-A farm team's performance last night. Texas State, a motley transfer-laden squad featuring Oklahoma castaways Joshua Eaton, Marcus Alexander and Brey Walker, went to Waco and throttled Dave Aranda's Baylor Bears. The final score was 42-31, but the game itself wasn't that close, as the Bobcats handled business from start to finish against one of the country's premier defensive coaches. Baylor football continues to be one of the most enigmatic entities in the FBS, and they don't get a ton of margin to lick their wounds from a shocking upset loss. Fourteenth-ranked Utah comes to town next weekend, and the Utes are a bit more talented than an all-star team of Power 5 third-stringers.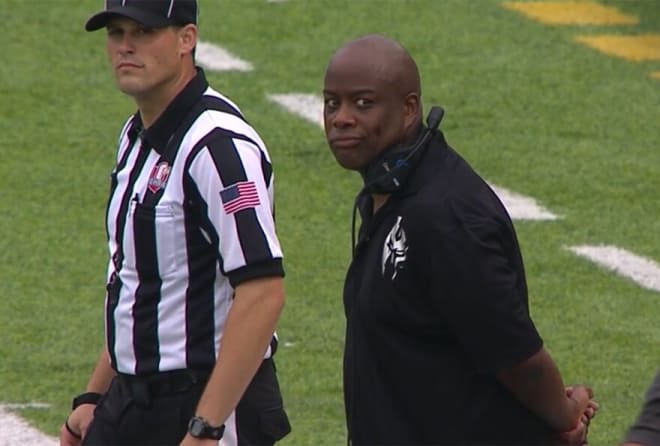 Bishop Sycamore Sham of the Week
I learned earlier this summer that Texas fans call Texas Tech the Sand Aggies, which is objectively hilarious. The myriad jokes about Lubbock being flat will only grow all the more profuse throughout the week ahead, because the Red Raiders just went up to the mountains and kicked off their 2023 season with a loss to… Wyoming. Yes, Wyoming, a state whose entire populace would only comprise the seventh-largest city in the state of Texas. War Memorial Stadium, the Cowboys' home field, is the highest venue in FBS college football — it sits some 7,000 feet above sea level. And evidently, that's only as far as you have to go for Lubbock natives succumb to the effects of hypoxia, because Tech raced out to a 17-0 lead and then inexplicably choked at the hands of Craig Bohl (I'm still trying to figure out if there's an accent that will make Craig Bohl's name sound phonetically identical to Cue Ball). Red Raiders, Matadors, Sand Aggies… call them what you will, but I made the mistake of drinking scarlet Kool-Aid before the season and charting a potential path for Tech to make a run to the Jerry Dome in December. I am an idiot. Joey McGuire's squad hosts Oregon next week, and needless to say, a loss to the Fighting Bottles of Stone Ground Mustard does not bode well for their odds to keep pace with Phil Knight University. Fortunately, they should be a heavy favorite in Week 3 as they battle Tarleton State in the Cow Chip Bowl with unquestioned Rural Texas supremacy at stake.
Have an outstanding work week, folks, and we'll talk again next Sunday.


[ad_2]
Source link