Sports
Two more sleeps until kick-off…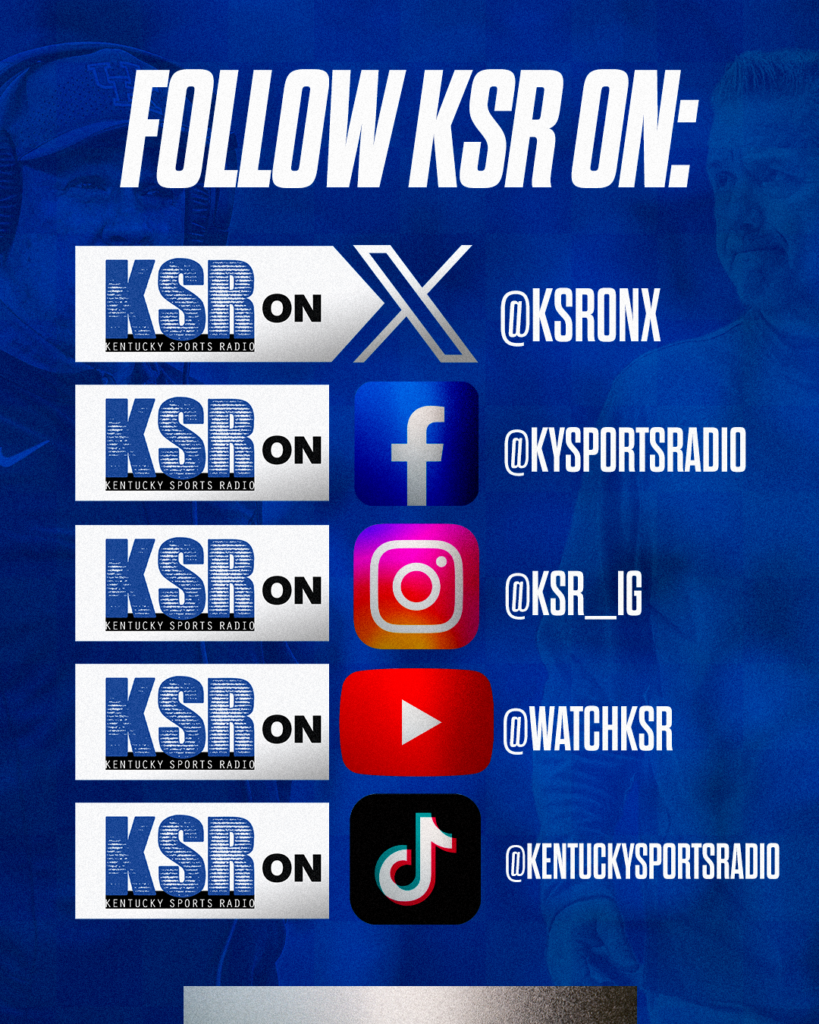 [ad_1]
Good morning folks! I had walked outside earlier feeling a slight crispness in the air. It smelled different, too – like real fall football weather. I had Ryan LeMond's cold bumps for a moment. Although Saturday's game against Ball State will be closer to 90 degrees than 55, you can just Feel What's brewing in the air: It's almost time for some soccer practice at the Kruger Arena.
The Kentucky Wildcats begin their 2023 season in just over 48 hours. Saturday at noon EST, Devin Leary The quarterback era officially begins. Here at KSR HQ, we've pumped out as much content as possible to get you through the week. We've already heard from Offensive Coordinator Liam Quinn and Defensive Coordinator Brad White over the past couple of days, along with many players. Adam Lockett also has a practice roundup of everything the defense said on Wednesday that you can check out here.
But later today, we'll hear from the president himself one last time before the "cats enter the field." Head coach Mark Stoops will meet with the media after today's practice.
Will he raise his hand? Of course not, this is not Stoops' approach. He'll play cool as he usually does, and talk about how excited he is for his players to hit someone who's not wearing a Kentucky jersey. But if the entire holiday season is any indication, he's just as excited for the season opener as anyone. We are too.
11 new members He lives
What better time to go on talking nonstop about Kentucky football than now? Let's keep the topic rolling with a cool new 11-man version with Nick Roach and Adam Lockett of KSR. It's all about week one on this week's show, as the guys spell out what to expect from the Ball State Cardinals this Saturday. But that's not all they talk about…
Jeremy Flax is RT1
The return of Ramon Jefferson
Keys to victory
Kentucky players to watch
Subscribe to the KSR YouTube channel for press conferences, interviews, original performances, fan features, and exclusive content.
3 previous Cats in the second round of the World Cup
The 2023 FIBA ​​Basketball World Cup has passed the group stage in Asia. After all 32 countries played three matches each, the round of 16 was decided. Four former Kentucky players entered the event, but only three will compete for the medal.
Canada Gilgios Alexander Tea and the Dominican Republic Cities Carl Anthony And Eloy Vargas They qualified for the second round of the World Cup. They'll play all three on Friday and Sunday mornings (all games on ESPN+, by the way) as they battle to reach the quarterfinals. The SGA, in particular, was otherworldly at this event. The folks over at HoopsHype have ranked him as the second best player in the World Cup so far behind Slovenia's Luka Doncic. KAT comes in at number 20.
while, Wayne Gabriel South Sudan were eliminated from medal contention in the group stage, but they continue to play as part of the losers' bracket. In fact, South Sudan is on TV as I write this letter, facing the Philippines in one of the last matches of the day. But if you're interested in watching Canada or the Dominican Republic battle it out for gold, here's the second-round schedule for both countries.
No. 15 Canada
Friday vs. No. 13 Brazil (9:30 a.m. EST)
Sunday vs. No. 1 Spain (9:30 a.m. EST)
No. 23 Dominican Republic
Friday vs. Puerto Rico #20 (8:00 a.m. EST)
Sunday vs. No. 6 Serbia (8:00 a.m. EST)
Got ideas? Subscribe to KSR+ to continue the conversation on KSBoard, the KSR+ message board. New subscribers can try one month for $1 or get a 25% discount on an annual subscription.
Last day to apply for work at KSR
KSR is looking forward to adding a new piece to our team of talented apprentices. We have officially opened the Kentucky women's basketball win writer position and are currently accepting applications for the role. This will be an unpaid position with the opportunity to progress within KSR and our parent company, On3, and could be used towards academic college credit.
To learn more about what the position entails, click the link here.
If you believe you meet the requirements listed and are interested in the position, please send an email to (email protected) Attached is your resume, two writing samples, your class schedule for the upcoming fall semester, and links to any/all of your social media accounts. The application deadline is the end of Thursday, August 31. today!
Check out the All Commonwealth Stadium team
For those of you who don't know the UK statistician Corey PriceAll you really need to know is that he's a true Kentucky fan with extensive knowledge of the school's rich athletics history. To celebrate Commonwealth Stadium/Kruger Field's 50th anniversary, he decided to bring together the best of the best from this current era dating back to 1973. In doing so, he sought to attract as many members of the media as possible to the creation of the Three Commonwealth Nations. stadium teams. I was one of the 61 people given the honor of putting together my picks, which Corey then added to the rest of the group to create the three teams.
As someone who wasn't even born in 1995, this wasn't an easy task at times. I was delving into parts of the Kentucky football record books that I didn't know existed. I am well acquainted with the UK programs Rich Brooks, Joker Phillips and Mark Stopes, but everything before that required some additional research. I felt confident with my choices though. The Internet is a useful tool. I'm not going to list the 3 teams here because that would take up this entire post, but I'm going to link together the teams Corey has put together here.
I still find myself calling it Commonwealth Stadium now and then…
KSR is on Twitter (er…X)
We finally gave up and joined the 21st century by creating a Twitter/X account for KSR. It hasn't even been 48 hours since we created the account and it has already gained close to 4,500 followers. You should join the club too. It will make keeping track of all the work we do here at KSR so much easier and all in one convenient place. While you're at it, follow us on all of our social media channels. Football is almost here, don't miss a thing.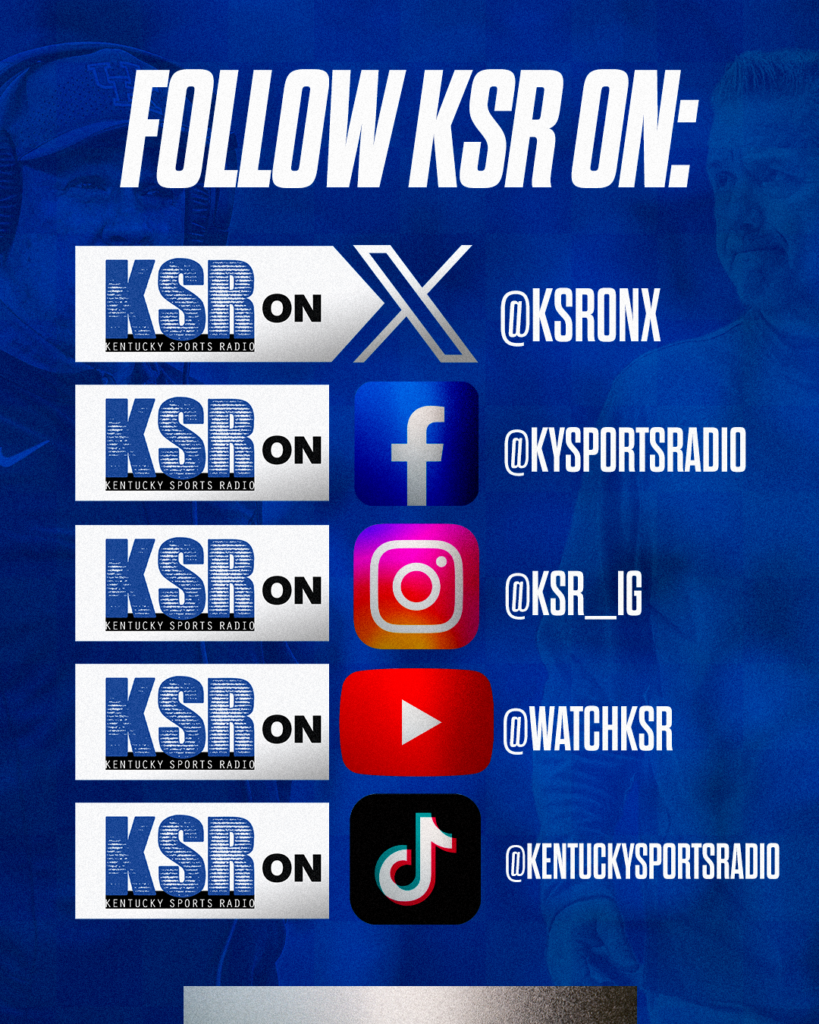 [ad_2]
Source link