World
A shortage of rice is driving up prices around the world. Things could go wrong
Estimated reading time: 4-5 minutes
BANGKOK, Thailand – Francis Ndegi is not sure if his clients in Africa's biggest slum can continue to buy rice from him.
Prices of rice grown in Kenya have been rising for some time due to higher fertilizer prices and years-long drought in the Horn of Africa, which has reduced production. Cheap rice from India has filled this gap, feeding many hundreds of thousands of residents of the Kibera slum in Nairobi who live on less than $2 a day.
But that is changing. The price of a 55-pound sack of rice has risen by about a fifth since June, going from the equivalent of about $14 to $18. Wholesalers have yet to get fresh stocks since India, the world's largest rice exporter by far, said last month it would ban some rice shipments.
It is an attempt by the world's most populous country to control domestic prices, but it has left a huge gap of about 10.4 tons of rice needed by people around the world, nearly a fifth of global exports.
"I really hope the imports will continue," said Ndeji, 51, who has been selling rice for 30 years.
He's not the only one. Global food security is already under threat since Russia halted an agreement allowing Ukraine to export wheat, and the El Nino weather phenomenon has disrupted rice production. Now, rice prices are skyrocketing – for example, rice export prices in Vietnam are at a 15-year high – putting the most vulnerable people in some of the poorest countries at risk.
Bo Damien, natural resources officer with the Food and Agriculture Organization of the United Nations based in Bangkok, said the world was at an "inflection point".
Even before India's restrictions, countries were already frantically buying rice in anticipation of a scarcity of rice later when El Niño hit, leading to a supply crunch and price hikes.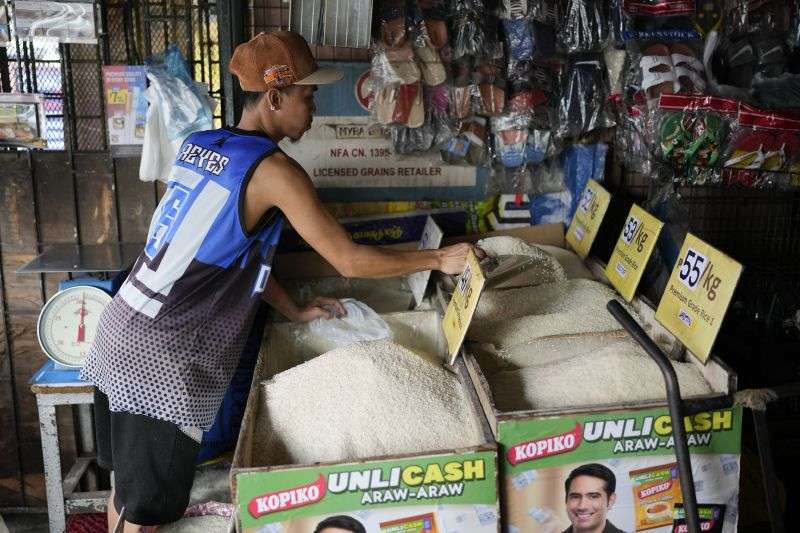 What may make the situation worse is that India's ban on non-basmati rice could lead to a domino effect, as other countries follow suit. Indeed, the UAE has suspended rice exports to preserve its domestic stocks. Another threat is that extreme weather could damage rice crops in other countries.
Rice consumption in Africa is steadily increasing, and most countries are highly dependent on imports. And while increasingly populous countries like Senegal try to grow more of their own rice, many are struggling.
Imported rice – 70% of which comes from India – has become obscenely expensive in Senegal, so he eats local rice that costs two-thirds of what it costs.
Asian countries, where 90% of the world's rice is grown and consumed, are facing difficulties in production. The Philippines was carefully managing water in anticipation of less rain amid an El Niño when Typhoon Duxuri slammed into its rice-producing northern region, damaging $32 million worth of rice crops — an estimated 22% of its annual production.
The archipelagic country is the second largest importer of rice after China, and President Ferdinand Marcos Jr. has emphasized the need to ensure adequate reserves.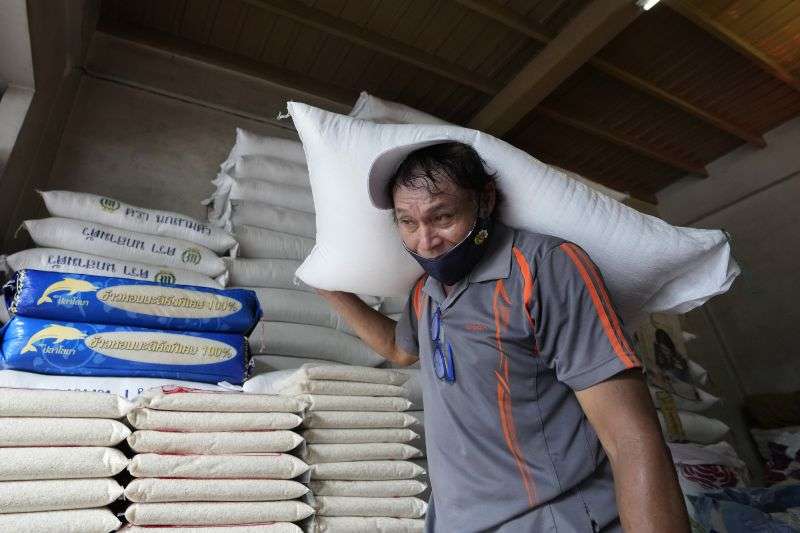 The restrictions on rice in India have also been driven by the vagaries of the weather. Indian food policy expert Devinder Sharma said the erratic monsoon combined with a looming El Niño meant that partial bans were necessary to prevent food prices from soaring.
Ashok Gulati of the Indian Council for Research on International Economic Relations said the restrictions would prevent nearly half of the country's usual rice exports this year. He added that the repeated restrictions made India an unreliable source.
"This is not good for the export business because it takes years to develop these markets," Gulati said.
The Philippines is already in talks with Vietnam to try to get grain at lower prices, while Vietnam is also looking to target the United Kingdom, which receives much of its rice from India.
But exporters such as Charoen Lauthamatas in neighboring Thailand are worried. The Thai government expects to ship more rice than it did last year, with its exports in the first six months of the year increasing 15% over the same period in 2022.
Lauthamatas, president of the Thai Rice Company, said the lack of clarity about what India would do next and concerns about El Niño meant Thai exporters were reluctant to take orders, mill operators were unwilling to sell and farmers were raising prices for raw rice. Exporters Association.
With prices fluctuating, exporters don't know what prices to offer – because prices may rise again the next day.
"And nobody wants to take a risk," Lauthamatas said.
Contribution: Krutika Pathi, Zen Irwin, Gintamas Saxornchai and Jim Gomez
The Associated Press's climate and environmental coverage receives support from several private foundations. Learn more about the AP's climate initiative here. AP is solely responsible for all content.
×
The latest business stories
More stories that may interest you
Source link